The Blessing: Responsibility to Redemption (Book 1, The Your Vibe…Now Mine Paranormal Shifter Romance Trilogy)
Published: April 17, 2023
ISBN: 979-8988119319
Genre: Paranormal Romance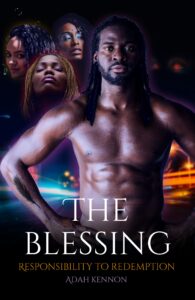 (
U.S. Residents Only) Click on the PayPal Buy Now Button, then send an email to me at skitldu@gmail.com,

Attention

: Note To Seller, and specify who you want the book personalized to. Please allow up to 4 weeks after purchase for book to ship.
Summary ~~
Karoon, a dark worker tyrant with blood-red eyes, leads the invasion of Sun City and outlaws the open expression of feelings and emotions. Home to light worker deities, they retaliate by suppressing the very things that define them. But, their plan backfires. A hero is needed to save them and Ra, a young untested deity, is perfect for the job.
He must awaken in himself what he is destined to teach others. With help from three disenfranchised deities and a human mentor, he journeys to the island continent of Jamaica on a planet called Earth to learn how a group of tech-savvy humans resist the tyrant's vibe and brings that secret back home.
Dark forces discover how easily he is distracted by adventure, excitement, and erotic gratification. To reach his destiny, he must do what is required. Will he move forward in faith or succumb to the distraction of Lynette's dreams of romance, Vera's lustful gratification, or Maat's self-serving passion? Will fear and temptation keep him from becoming all he is intended to be? Which voice will he hear? The Almighty remains hopeful that Ra will be faithful to his vibe.
BOOK REVIEW
Reviewed by Jamie Michele for Readers' Favorite
The Blessing: Responsibility to Redemption by Adah Kennon revolves around Ra, the youngest sprite raised by the Jacinth tribe of the Heavenly Realm's second plane colony. He finds himself in the midst of a conflict when Sun City, the capital of the first plane and home to light worker deities, is invaded by Karoon, a tyrant with his own dark motives. Karoon's restrictions cause light workers to forget how to manifest their thoughts, causing them to exist only in dreams. Ra, more a rebel than a hero, embarks on a mission to Earth's island continent, Jamaica, with three other deities to learn from tech-savvy humans resisting Karoon's oppression. Despite challenges and distractions, Ra must stay true to his calling of serving others over self-interest and understand his destiny. The Almighty remains hopeful, as Ra has his favor but needs to prove his commitment to his purpose.
There are several things that I really loved about The Blessing by Adah Kennon, but the best of the best are the settings and the development of characters in all the roles. There is a 'no cast member is too small' feel to the story as a whole and Kennon's characters further up the food chain are provided with the space and dynamic prose to push them past singular dimensions. It's a rich and complex world with equally rich characters and intricate relationships, from DaValla's careful manipulation of conversation that highlights his strategic thinking and the potential dangers faced by Ra and the human body suit to Ra coming to a newfound understanding and determination to teach other light workers, bridging the divide between deities and humanity. Overall, this is a sincere and thought-provoking piece of literature and a solid first novel in the series.
Other Books ~~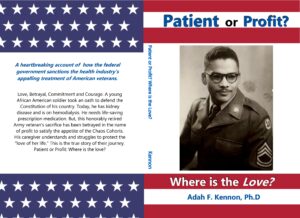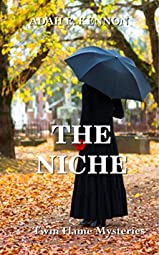 copyright 2023: Sheba Enterprises