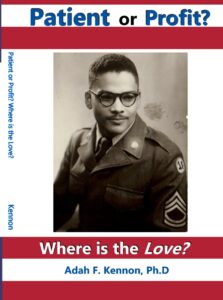 Patient or Profit?Where is the Love? (2nd edition)
(U.S. Residents Only) Buy Paperback Book from This Author Website and get Autograph, Personalization, and 1 Free POSITIVE AFFIRMATION (The Serene & FEAR FREE ME) by Dr. Walter B. Hammond, D.D. (based upon the Serenity Prayer as included in this book). Click on the Pay Pal Buy Now Button, then send an email to me at skitldu@gmail.com, Attention: Note to Seller, and specify who you want the book personalized to. Please allow up to 4 weeks after purchase for book to ship.
Published: 2019
IBSN: 978-0-578-54807-4
Genre: Non-fiction/ Memoirs/Motivational/Self-Help
Summary ~~
Love, Betrayal, Commitment and Courage. A young African American soldier took an oath to defend the Constitution of his country. Today, he has kidney disease and is on hemodialysis. He needs life-saving prescription medication. But, this honorably retired Army veteran's sacrifice has been betrayed in the name of profit to satisfy the appetite of the Chaos Cohorts. His caregiver understands and struggles to protect the "love of her life." This is the true story of their journey.
Other Books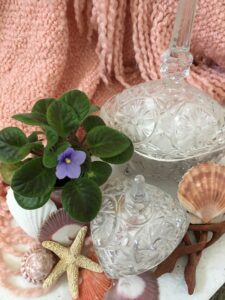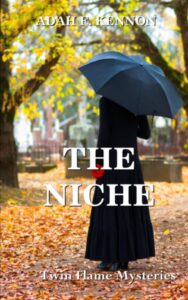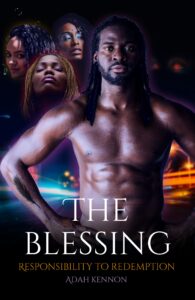 https://biteable.com/watch/we-won-an-award-copy-copy-2750236
Book Trailer
https://www.youtube.com/watch?v=Z20e46hafV8
Reviews
Veterans Talk Show (3/30/19, KDWN, 101.5FM, 720AM)
https://www.dropbox.com/s/det0evytztsmwdj/03%2030%202019%20%28R%29%20Take%20Care.mp3?dl=0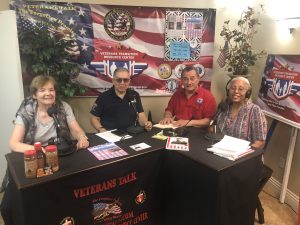 Did you know that there are forces in this country with agendas which, if left unchecked, will kill you?
RECOGNITION ~ Articles/Press Releases
The ROCKET NEWSLETTER (Summer 2018, ROCKS, Inc., page 32)
The premiere organization for Army Officers, Warrant Officers, & Department of the Army Civilians!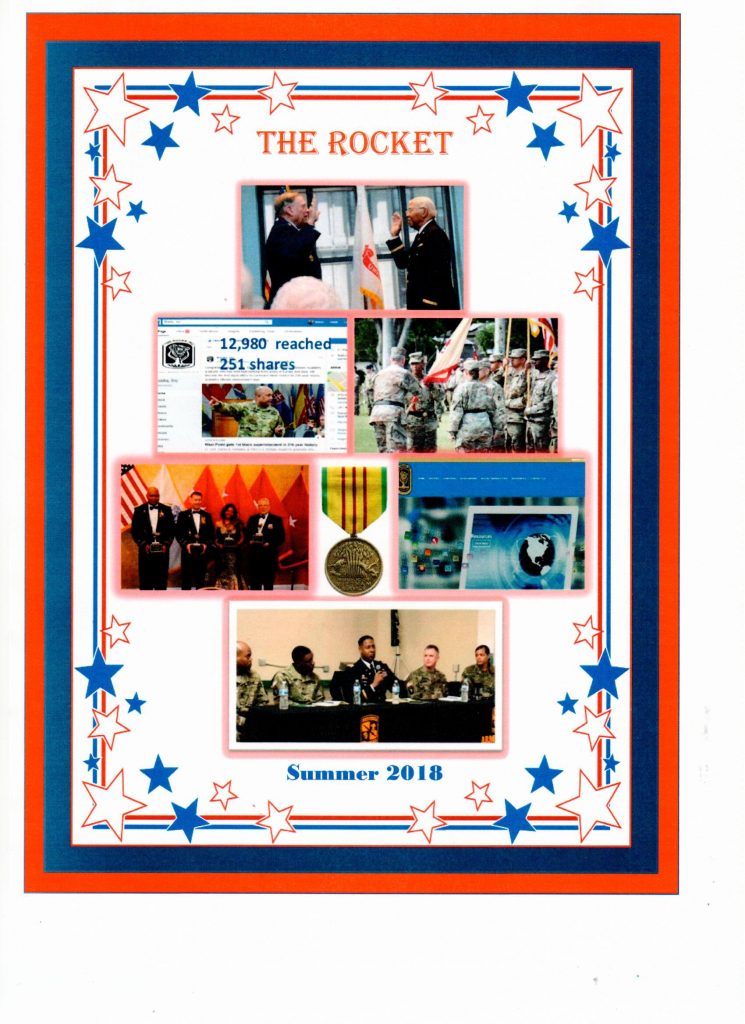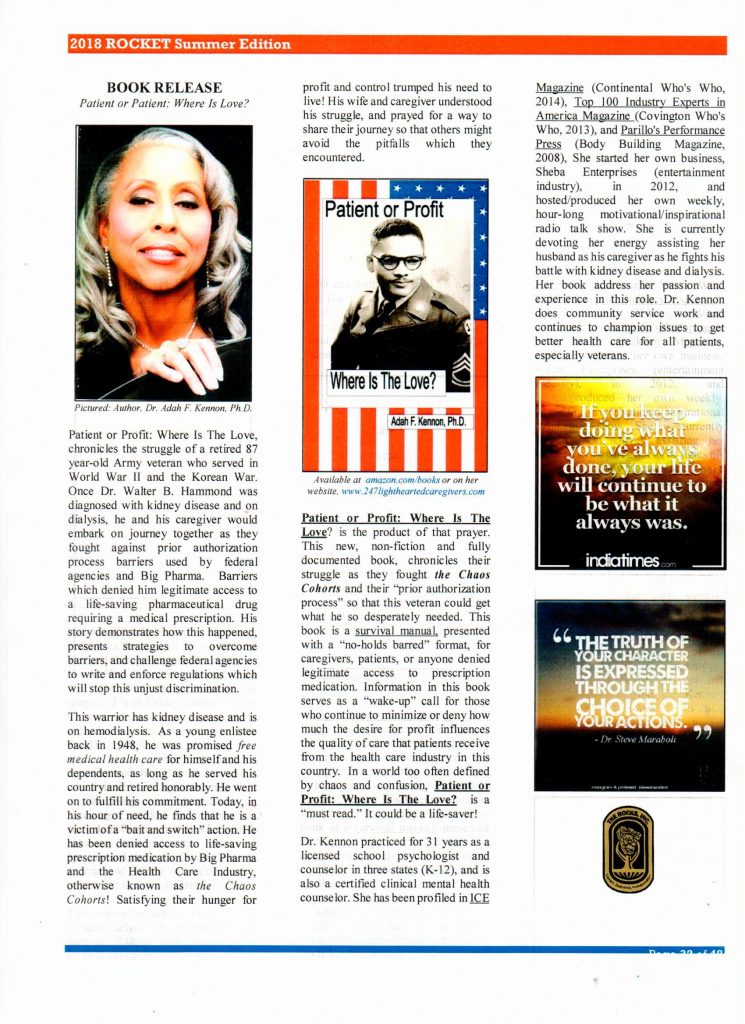 VOICE OF THE VET MAGAZINE, 2/2/19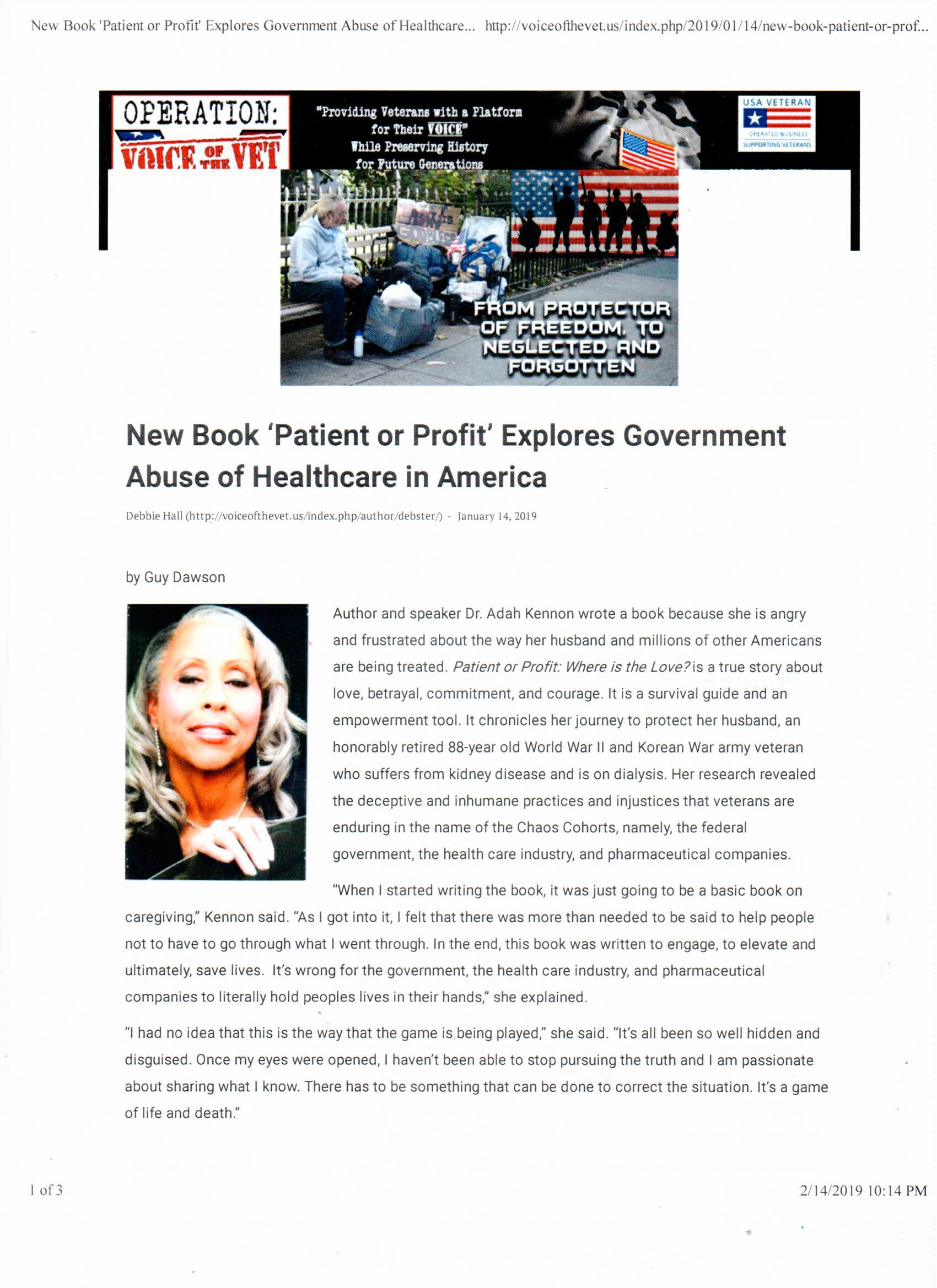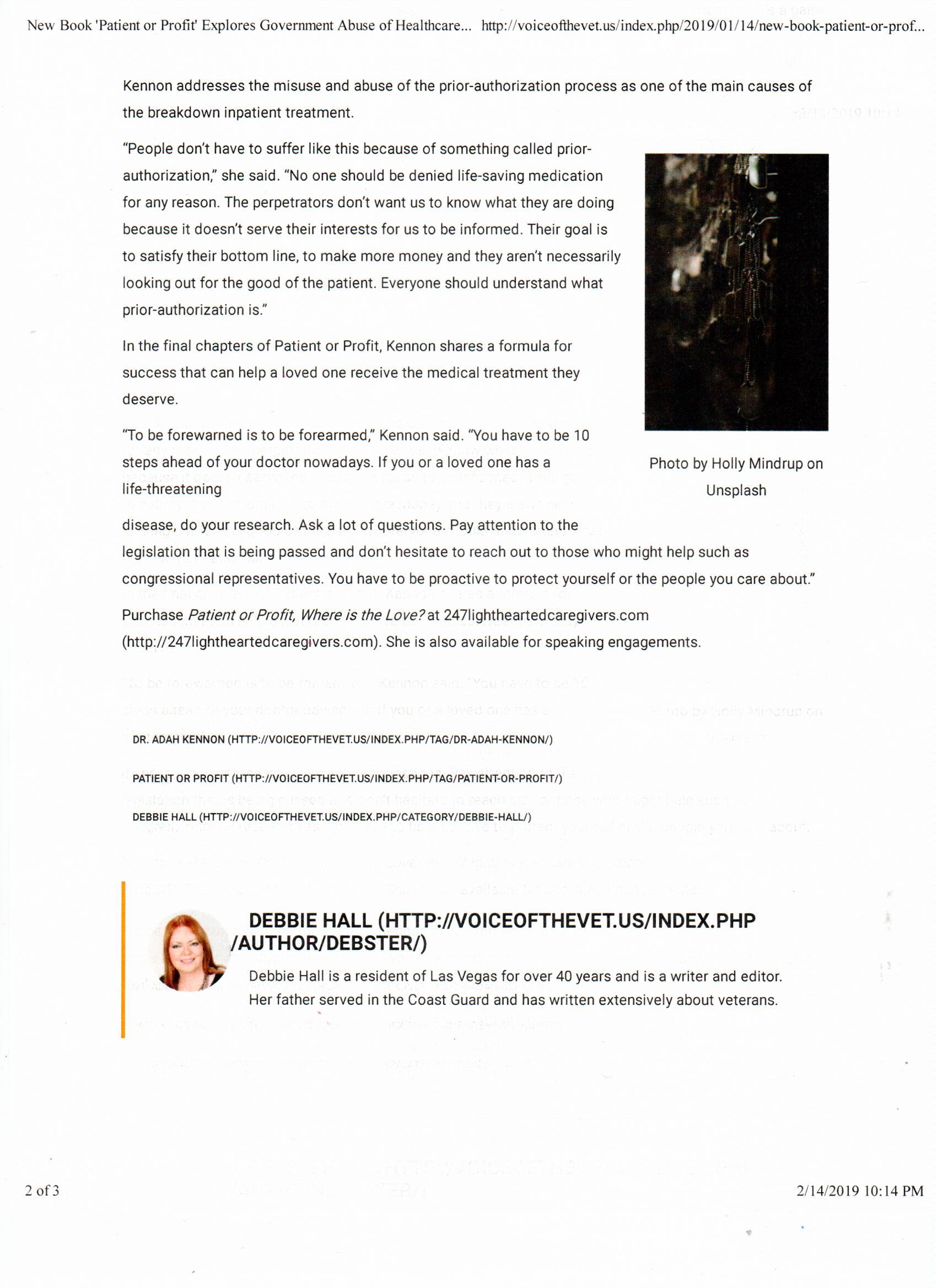 LAS VEGAS INFORMER, 1/14/19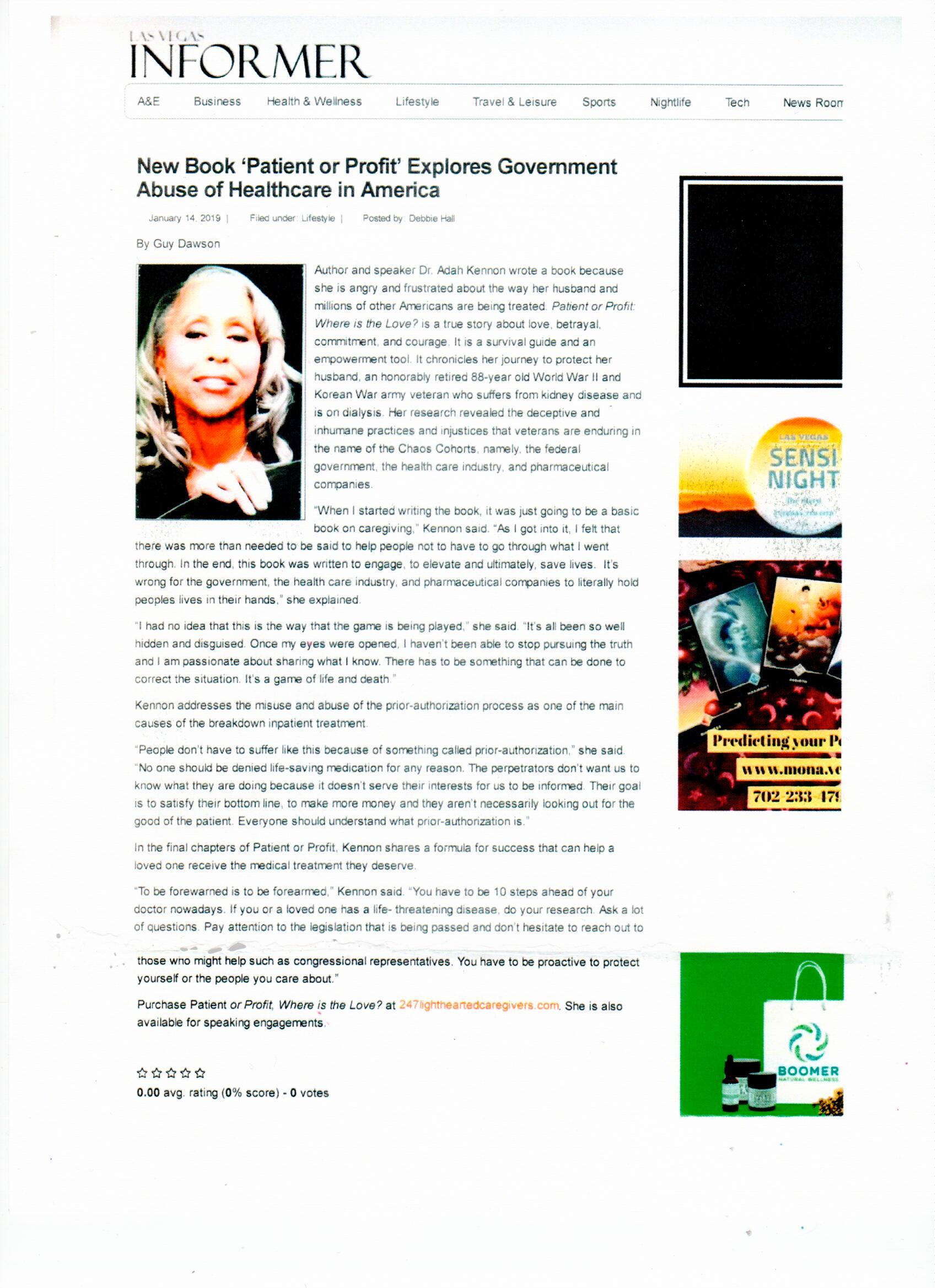 PRLOG, Classy Communications, 1/12/2019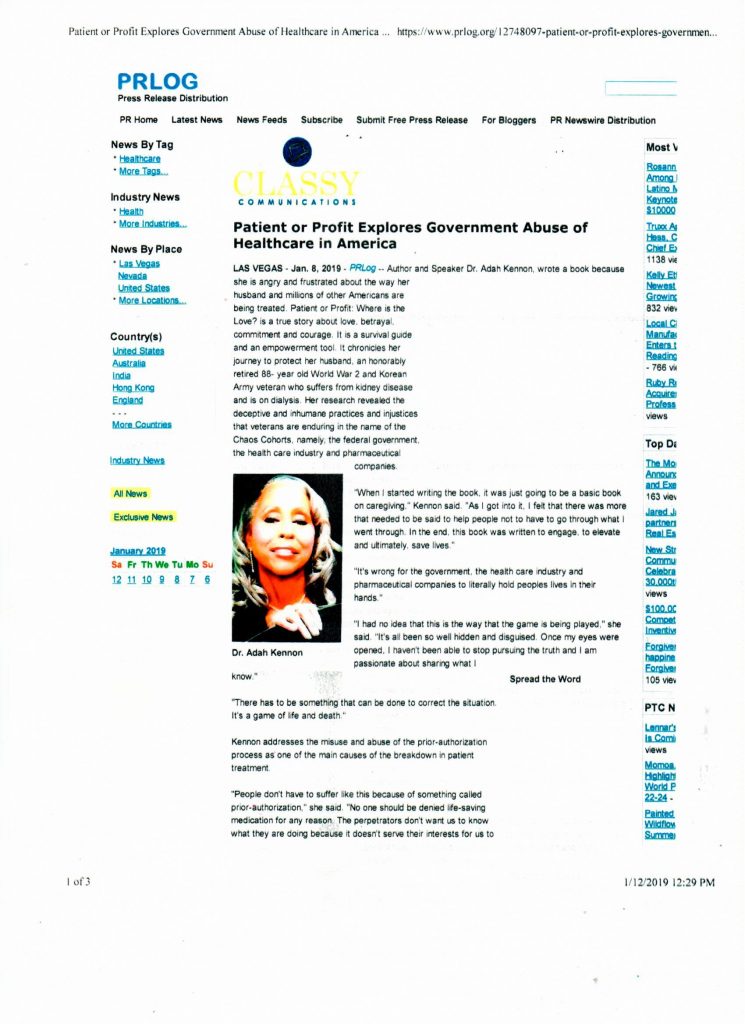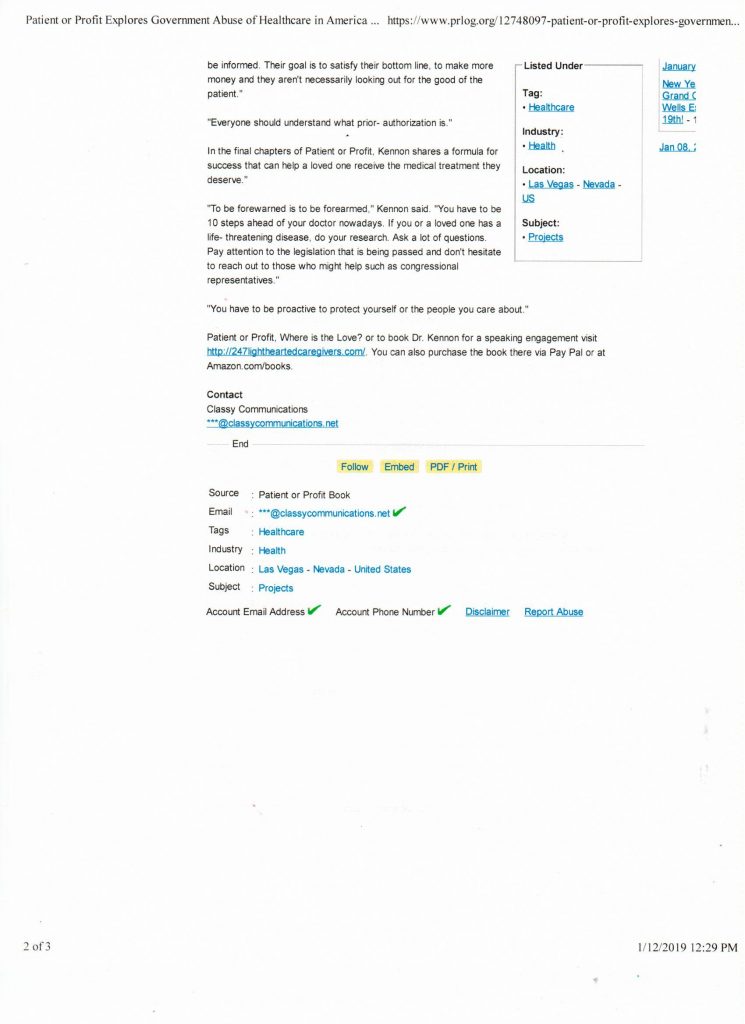 CUTV BlogTalkRadio, 1/21/2019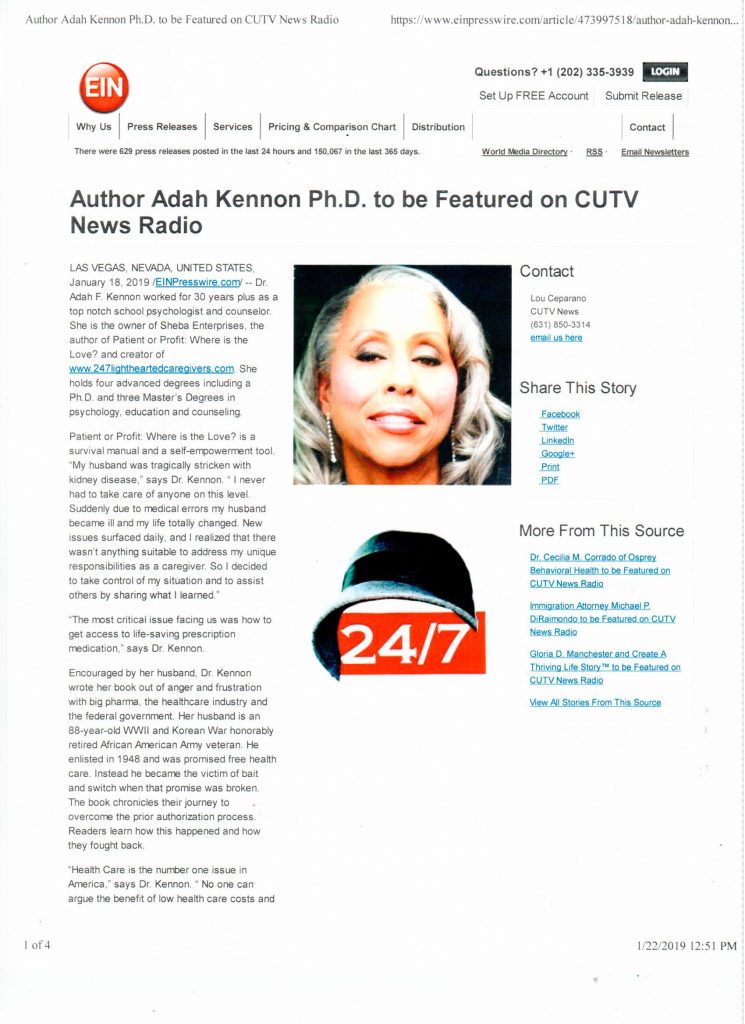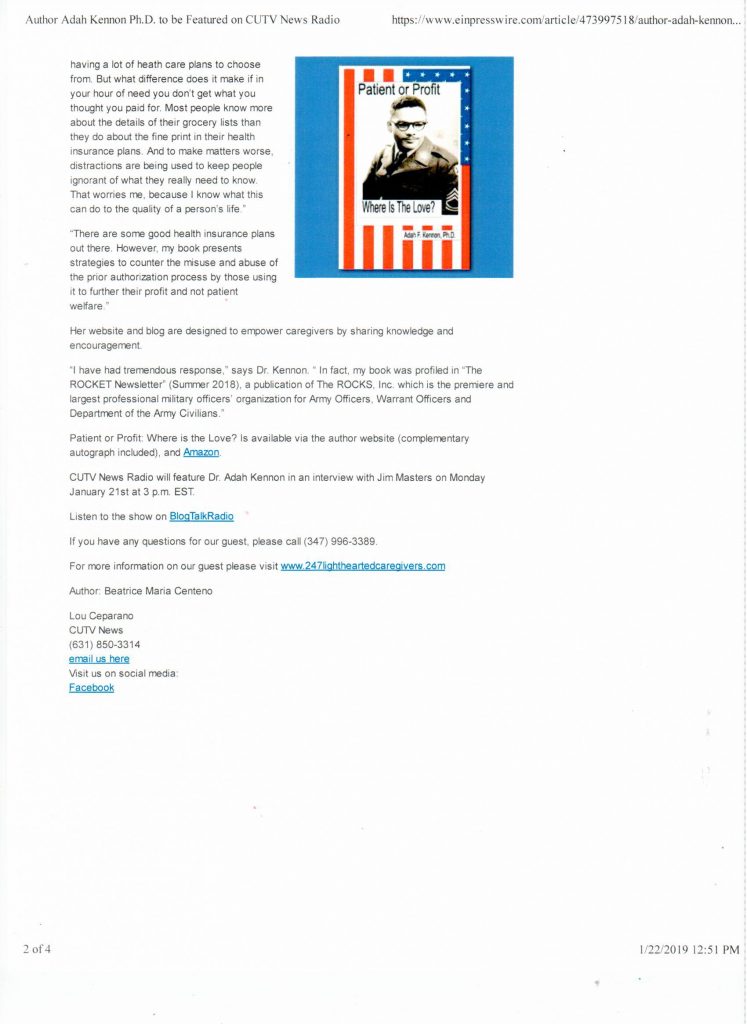 CUSTOMER REVIEWS
Top Customer Review! 5 out of 5 stars!
I haven't finished t
his book yet. I am reading it in small 'bits and pieces' at a time because it contains so many 'emotional truths'. I especially like the expressions of dedication and love between two people and their willingness to share with sophistication and knowledge, real experiences of 'not giving up' when it came to the 'real battle' in this Army Veteran's Medical Journey.
Professional demeanor is refreshing …
By

V. Hicks

on September 7, 2019
Her professional demeanor is refreshing. Well-prepared academically, Dr. Kennon has the skillset of leading by example with down to earth practical experiences.

Copyright 2020 Sheba Enterprises